Non Fungible Conference, the leading experimental web3 event focused on NFT is back with the most radical lineup, June 7-9 2023, Lisbon.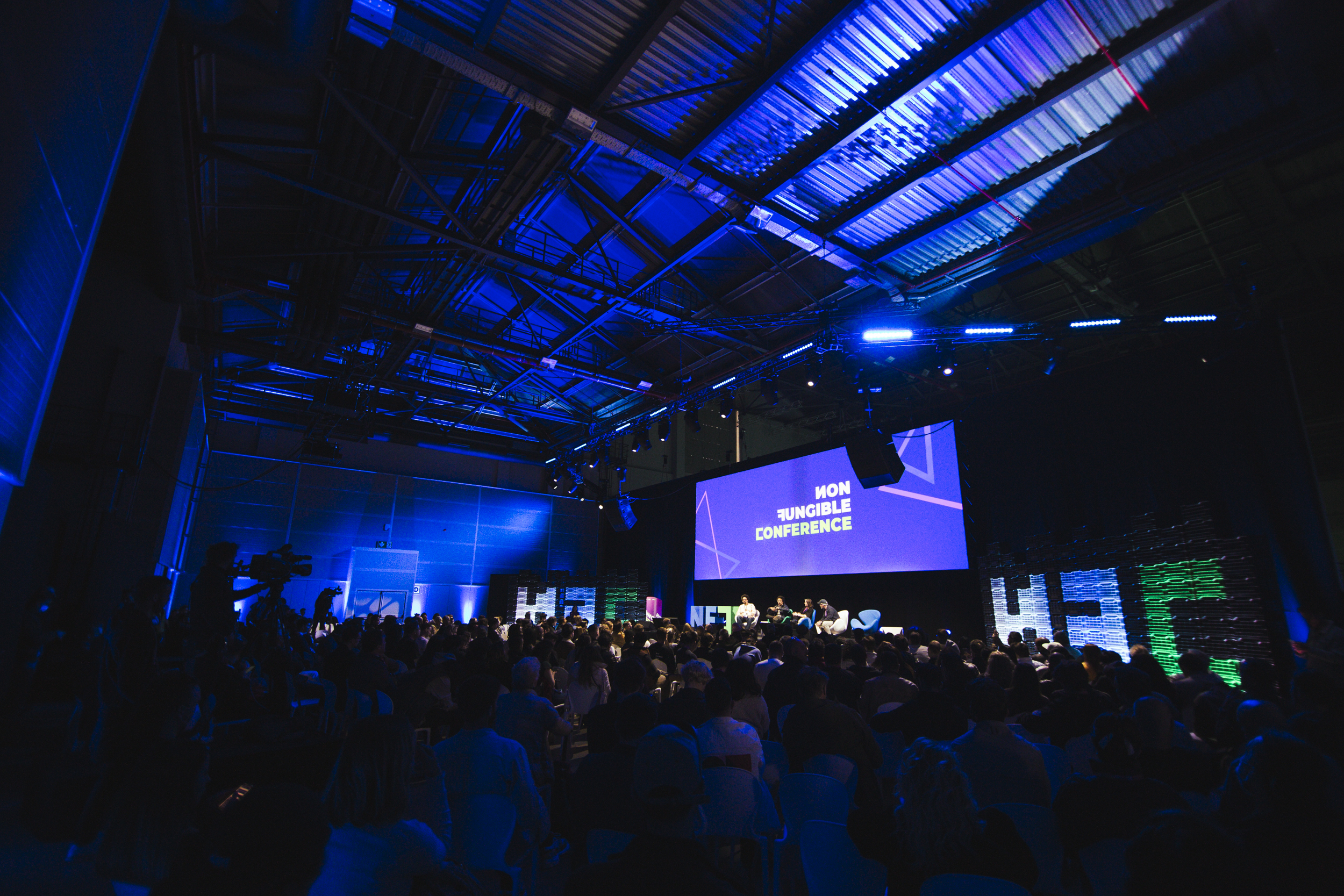 SUMMER IS CALLING AND NFC IS BOILING
Lisbon, Portugal, May 17, 2023 (GLOBE NEWSWIRE) --  Non Fungible Conference returns to the iconic Pavilhão Carlos Lopes, Lisbon 7 and 8 of June 2023.
Following a sold-out debut last year, NFC is welcoming 200 key leaders of the web3 world, the most talented international traditional and digital artists and 3,000 guests.
"More" is NFC's credo so the team have just announced an extra date to close this two days of madness with some barefoot moves.
Save the date on June 9, to join a 10 hour marathon Beach Party, powered by The Sandbox and Party Degens
More. Info here
TOKEN-BASED, ART & REWARDS
NFC is implementing a new and unique approach to reshape the Web3 event format, challenge the status quo and rewrite event playbooks. 
It begins with a bespoke token ticketing solution that gives genesis ticket holders free access to this 2nd edition, voting rights for curators, and other exclusive rewards. 
The art-driven event also presents NFC23 token, an 3D artwork created by two legendary artists in the NFT scene, Coldie and Carlos Marcial, part of co-Editors Cult of Crypto Art.
BYE BYE PANELS, EXPECT THE UNEXPECTED FORMATS
NFC breaks the rules once again by banning panels from their festival-style schedule. The radical switch to say bye-bye to the boredom of panels will celebrate guests through new formats such as community talks, art battles, debates, talent fair, podcast, music performances and masterclasses.
NFC also introduces the Blind Talks, to offer an artistic and sensory experience and invite undoxxed artists and collectors on stage for the first time ever.
Expect exclusive content through a short movie, massive projections in a 600 sqm room enhanced by music, voices and lights. followed by a Q&A by these artists themselves, hidden by physically present.
Confirmed anonymous acts include @muratpak @CozomoMedici @MrMisang @Hackatao @pascalboyart @basileus_eth @WhaleSharkETH @ClaireSilver12 @punk6529 and more surprises on this stage.
This hybrid area and its projectors will go wild on the opening day and night, before turning into the mainstage to invite key players and partners to take the floor on day two.
PARTNERS COLLECTIONS AND LINEUP ARE MADE OF THESE…
NFC have also teamed up with the stunning collections Invisible Friends Rekt Guy
Chimpers, RugRadio, World of Women... and invite rock stars artists and speakers such as @cyber_yuyu @trevorjonesart @Coldie @ALIENQUEENNFT @farokh @dave_krugman @shavonnewong_ @osf_rekt @Innamodja @ggcasimiro_ @yugalabs

Line up >> https://www.nonfungibleconference.com/line-up
THEY TRUST AND SUPPORT NFC's VALUES
Current official partners include Ledger, Cult of Crypto Art, The Sandbox, BNV, Arianee, Exclusible, OVER, Lama and more to join the game. 
Hotel partners have already been announced, so you can plan your summer ahead with private discounts in the city of Lisbon.
HOW TO ATTEND?
Communities are essential, so we decide to offer special prices to our frens and fam…
We started with rewarding our genesis ticket holders by giving them free entrance to NFC23.. Check out our dedicated page, but watch out - early birds tickets don't last forever.
More info here.
THE LOST WALLET
The ultimate treasure hunt co-created with Beam Builders, where all the biggest metaverses have joined, to let the players win a Crypto Punk and other prizes.
Started in March and continued until August 23.
Website twitter
About NON FUNGIBLE CONFERENCE
Non Fungible Conference is the leading IRL Web3 event focusing on NFT culture. The mission is to reshape events for the Web3 Age and push the boundaries. It means abandoning the status quo and rewriting event playbooks.  Thinking bigger. Taking risks. Pushing new limits.
Links:
Twitter
Website
Discord
LinkedIn
Instagram

Communication kit to download here
CONTACT: Media Contact:
Jen Nahmias
[email protected]