ICO Marketing Services: The Need for a Professional Provider in Today's Crypto Space!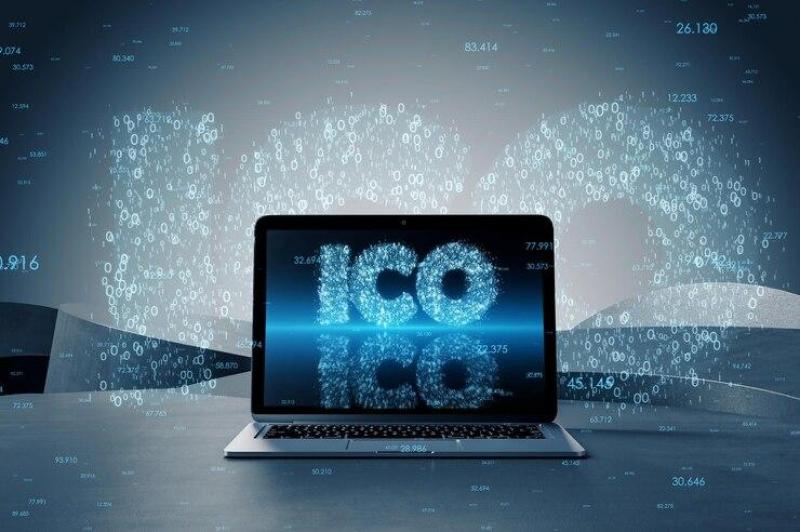 With the crypto market bracing itself for a bull run, the role of various crypto fundraising mechanisms becomes important. Particularly, the Initial Coin Offering (ICO) mechanism has generated public interest over the years, as it helped startups raise over US$7billion in 2017, which doubled in the next year. Although we have witnessed the rise of other fundraising mechanisms, ICO campaigns still garner success, making them the go-to option for most entrepreneurs. Here, we will see how ICO marketing services can be effective from an entrepreneurial point of view by addressing the pain points and the possible solutions.
Pain Points an Entrepreneur Faces During ICO Marketing
As an entrepreneur with a novel Web3 startup venture that needs funding to grow further, we can realize the road to the peak isn't a bed of roses. There are numerous pain points entrepreneurs could face when it comes to handling ICO marketing campaigns, which are explained in the below points:
Limited Resources – Startups typically have limited resources to work with in terms of monetary and workforce. This makes it tough for them to frame and perform a full-sized ICO marketing campaign.
Lack of Brand Recognition – Due to their limited presence, most startups struggle to earn brand recognition in quick time. This makes their "whatever" ICO promotions go in haste.
Regulatory Compliance – With a rapidly changing regulatory landscape, most startups don't have the necessary expertise in handling crunch situations. Failing to comply with relevant regulations can result in legal action of various degrees that could destroy the venture's reputation.
Crowded Market – Today's crypto market is full of entrepreneurs trying to reach the budding community with their novel (sometimes not-so-novel) ventures, increasing competition. Newer ventures might find it difficult to gain reach for themselves to achieve their goals.
Limited Access to Resources – Adding to the limited resources they have, most newbie ventures find it hard to access external resources and expertise in various departments compared to bigger companies and corporations.
So, what could such entrepreneurs even do??? The below quote from the founder of the famous automobile company Ford gives a lead to the solutions we're about to present.
"Whether you think you can, or you think you can't—you're right." - Henry Ford
(Source: https://www.partycentersoftware.com/blog/small-business-struggles)
The Solution: ICO Marketing Services!
To combat such concerns, providers of ICO marketing services come into play with their domain expertise and experience. There are numerous agencies offering these services, with many of them achieving top ratings from clients. These companies typically have experts excelling in different marketing strategies to provide the best promotions for clients.
But how do they achieve the almost inevitable success that evades most Web3 startups? They utilize comprehensive ICO marketing campaigns consisting of a mix of strategies that contain the phases of ideation, execution, and analysis. The following section speaks about methods used widely by a reputed ICO marketing agency.
Vital ICO Marketing Strategies in 2023
Whitepaper Creation – Any ICO marketing campaign should include the project's whitepaper as part of promotions. This is because a great and easy-to-read whitepaper can create buzz around the project's ICO, leading to success.
Website Development – For any ICO project, having a great-looking website is essential. It should detail the project's provisions, team details, and ICO announcements, alongside links to social media handles, the whitepaper, and community groups.
Social Media Marketing – With social media platforms becoming the primary communication channels for most people in recent years, an ICO project should be able to tap into them. Platforms like Facebook, Twitter, Reddit, Instagram, and LinkedIn can be utilized to attract different sets of audiences.
Community Building – Once the project generates a sizable interest and following, the campaign can be directed toward building a trusted community of potential investors. Platforms like Discord and Telegram can be used to create the project's community.
Email Promotions – For an ICO to be successful, it is essential that the project focuses on becoming a memory in people's minds. Email campaigns make it possible for frequent, relevant communication to potential investors using content based on Call-To-Action (CTA) and Call-To-Benefits (CTB).
Public Relations (PR) – With fundraising being the ultimate goal, ICO projects should focus on getting as much exposure as possible, and public relations can come to the rescue. Processes such as publishing press releases, conducting media meets, and participating in podcasts can bring in more non-crypto natives into the ICO project.
Top ICO Marketing Services Providers (Updated till April 2023)
The list below gives the leading companies providing ICO marketing services in April 2023:
Blockchain App Factory
NinjaPromo
TechnoLoader
SAG IPL
CES
TokenMinds
Osiz Technologies
Mobiloitte
Note that each ICO marketing agency has different strengths and skill sets, and ensure to work with one that fits your business requirements. Also, keep in mind that the cost of ICO marketing will depend on your startup's nature and target markets.
Finalizing Thoughts
Hence, we have seen how professional ICO marketing services can help address the concerns crypto startups face. Through using numerous strategies well-knit into a compact marketing campaign, these agencies bail startups out of the initial stage to accelerate success in the competitive market. If you are someone on similar grounds wanting to utilize the ICO model to build your venture, working with one of the marketing agencies from the above list can be immensely helpful.
I Wish You the Best for Your Future Web3 Business, Beginning with an ICO!