Best Web3 News Sites: Top 10 News Sites for Web3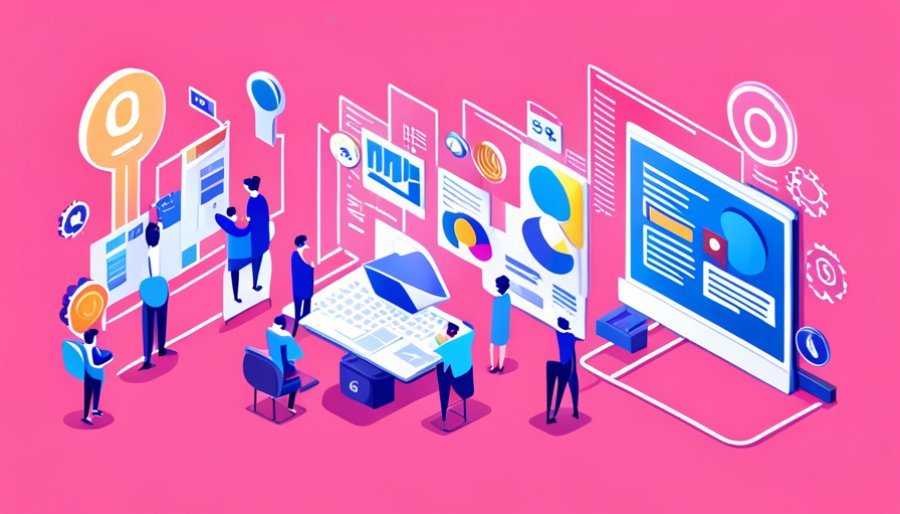 With the meteoric rise of the decentralized Web3, the need to stay informed about rapid advancements, industry changes, and latest trends has never been more critical. The new-age internet, powered by blockchain and cryptocurrency, is rife with potential opportunities and challenges. Hence, it is essential to rely on credible sources for authentic and timely updates.
Here's a meticulously curated list of ten of the best web3 news sites that serve as comprehensive platforms for all your Web3 related information needs.
1. CoinDesk: Your Cryptocurrency News Powerhouse

CoinDesk has etched its name in the crypto world as a reliable source of news and expert insights. Founded in 2013, it offers a smorgasbord of topics centered around technology, business, and more notably, cryptocurrency. Their commitment to unbiased reporting and in-depth analysis makes CoinDesk a go-to platform for both beginners and seasoned investors.
From breaking news to expert interviews, CoinDesk offers a comprehensive view of the crypto market. Their dedicated podcast and educational section further add to the platform's allure, making it a one-stop destination for all things crypto.
2. CoinTelegraph: Tune-in for Vibrant Crypto Updates

CoinTelegraph is another heavyweight in the crypto news arena. The platform is celebrated for its comprehensive coverage of a wide array of topics, including Bitcoin, Ethereum, DeFi, NFTs, and more.
What sets CoinTelegraph apart is its eye-catching comic strip art style, adding a dash of vibrancy to every piece of content it publishes. It has a substantial team of writers providing a diverse range of perspectives, making the platform's content rich and diverse.
CoinTelegraph's Market Pro platform, exclusively for serious investors, further enhances its standing as a comprehensive web3 news site.
3. TodayOnChain: The Aggregator of Web3 News

TodayOnChain is a comprehensive online platform dedicated to providing the latest news and updates on Blockchain, web3, and cryptocurrency. The website aggregates news from various sources, offering a one-stop destination for individuals interested in staying up-to-date with the web3 world. The website features news articles from various sources like CoinTelegraph, CryptoSlate, and Cryptonews, among others.
In addition to news, TodayOnChain also provides real-time information on various cryptocurrencies, including their current USD price and percentage change. The website also hosts press releases related to the crypto industry.
4. CryptoSlate: a Comprehensive Source for Crypto News

CryptoSlate is a comprehensive and contextualized source for crypto news, insights, and data. The platform provides up-to-date news on various cryptocurrencies, including Bitcoin, Ethereum, and many others. It also offers insights into the crypto market, research reports, and a directory of various crypto-related resources.
CryptoSlate features a real-time market cap, volume, and dominance statistics for various cryptocurrencies. It also provides a "Crypto Fear & Greed Index" to help users gauge the market sentiment. The website hosts a variety of content, including news articles, podcasts, and press releases related to the crypto industry.
5. CoinMarketCap: Your Crypto Data Powerhouse
Known for its extensive market analysis and reliable tracking of cryptocurrencies and exchanges, CoinMarketCap is more than just a data analytics platform. It also hosts a dedicated news section, covering the latest happenings in the crypto realm.
From tracking daily trading volumes to monitoring ICO trends, CoinMarketCap serves as a comprehensive resource. Its educational platform for crypto beginners and trading analysis articles make it a holistic web3 news site.
6. DailyCoin: Global Crypto Insights at Your Fingertips

DailyCoin offers a global perspective on crypto news, featuring articles from an international team of writers. The platform covers everything from Bitcoin and Ethereum to Altcoins and provides beginner-friendly content.
What stands out about DailyCoin is its dedicated policy section that covers location-specific crypto laws and news. With its focus on broad coverage and in-depth analysis, DailyCoin is a valuable resource for anyone keeping tabs on the global crypto market.
7. NewsBTC: For Your Daily Dose of Bitcoin Updates

As the name suggests, NewsBTC is a treasure trove of news related to Bitcoin and other mainstream cryptocurrencies. The platform is known for its expert interview series, where industry veterans share their insights and predictions.
NewsBTC's coverage extends to expert opinions, market trends, and in-depth analysis, making it an essential web3 news site for experienced traders and investors.
8. CryptoDaily: Unbiased and Comprehensive Crypto News

For those seeking unprejudiced and thorough updates about the crypto world, CryptoDaily is an ideal platform. This web3 news site provides a wide range of content, covering Bitcoin, Ethereum, and other trending topics in the crypto world.
CryptoDaily also features an extensive breaking news section, which provides recent updates from the crypto industry. The platform also plans to launch a live crypto news TV channel, making it a must-visit destination for crypto enthusiasts.
9. CCN: Compact and Elegant Crypto News

CCN stands out for its compact and elegant layout. The platform offers a variety of crypto topics, from Bitcoin to blockchain events, all presented in an easy-to-navigate format.
If you prefer a clean layout with accurate news, CCN is worth checking out. The platform also covers politics and sports, often linking them back to the world of crypto.
10. Liquid Blog: Empowering Users with Knowledge

Last but not least, the Liquid Blog is a comprehensive platform that offers diverse topics and focuses on educating users. From insightful market analyses to how-to guides and explainer articles, the Liquid Blog is committed to providing valuable content to its readers.
Whether you're a beginner trying to understand the basics of NFTs, DeFi, or an experienced investor exploring market trends, Liquid Blog has something for everyone.
Wrapping Up
In the fast-paced world of Web3, staying updated is the key to making informed decisions. Whether you're an investor looking to leverage opportunities or a tech enthusiast curious about the latest trends, these web3 news sites provide a wealth of information. By staying on top of the latest news, you can navigate the web3 space confidently and efficiently.